Dorothea Wierer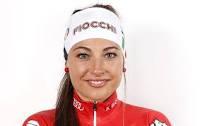 Dorothea Wierer (born 3 April
1990
) is an
italian
biathlete.
She competes in the Biathlon World Cup.
Wierer has won a bronze medal at the Biathlon World Championships 2013 (4x6 km relay).
Together with Karin Oberhofer, Dominik Windisch and Lukas Hofer she won a bronze medal in the Mixed relay at the 2014 Winter Olympics, in Sochi,
Russia
.
As of February 2015, Wierer has finished on the podium five times in the Biathlon World Cup.
Her best overall finish in the Biathlon World Cup is 6th, in the 2014-15 season.
At the start of the 2015-16 season, Wierer was recorded a first win in her career in Ostersund.