Nelly Furtado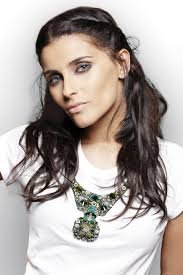 Nelly Kim Furtado (born December 2,
1978
) is a Canadian singer and songwriter.
She has sold 20 million albums worldwide and more than 20 million singles, bringing her total sales to over 40 million records around the world.
Furtado first gained fame with her debut album, Whoa, Nelly!, which spawned two successful singles, "I'm Like a Bird" and "Turn Off the Light".
"I'm Like A Bird" won a 2001 Juno Award for Single of the Year and a 2002 Grammy Award for Best Female Pop Vocal Performance.
In 2003, Furtado released Folklore, which produced three international singles— "Powerless (Say What You Want)", "Try" and "Força".