Warren Beatty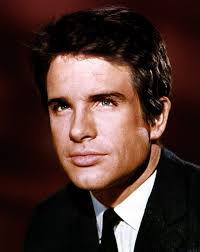 Henry Warren Beaty, known professionally as Warren Beatty (born March 30, 1937 at Richmond, Virginia,
United States
) is an American actor, producer, screenwriter and director.
He has been nominated for fourteen Academy Awards - four for Best Actor, four for Best Picture, two for Best Director, three for Original Screenplay, and one for Adapted Screenplay - winning Best Director for

Reds
(1981). Beatty is the only person to have been nominated for acting, directing, writing and producing in the same film – doing so first with

Heaven Can Wait
(1978), and again with

Reds
.
In 1999, he was awarded the Academy's highest honor, the Irving G. Thalberg Award.
Beatty has been nominated for eighteen Golden Globe Awards, winning six, including the Golden Globe Cecil B. DeMille Award, which he was honored with in 2007.
Among his Golden Globe-nominated films are

Splendor in the Grass
(1961),

Bonnie and Clyde
(1967),

Shampoo
(1975),

Dick Tracy
(1990),

Bugsy
(1991), and

Bulworth
(1998).